Cornwall - Downtown BIA
---
Trade Area Population:
12,400
Trade Area Median Age:
56
Trade Area # of Households:
6,420
Trade Area: Percentage with University Degree:
7.30%
---
Cornwall's revitalized downtown offers a growing mix of restaurants and retail stores, residential spaces, community resources and professional services. Anchored by the landmark intersection of Pitt and Second, the Downtown is the historical heart of the region, tracing its roots back to 1784. Heritage homes, churches and buildings provide a clue as to what the city looked like a century ago. The Downtown is the go-to dining and shopping district for both locals and visitors alike. It houses many outdoor patios and eclectic shops.
---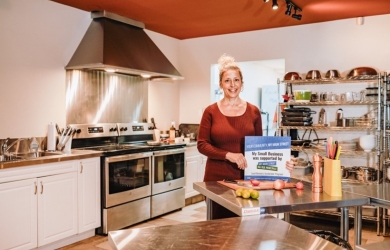 It's only been a few months since Stacia Carlton opened Essential Kitchen cooking stu…