Orillia - Downtown Orillia BIA
---
Trade Area Population:
11,045
Trade Area Median Age:
55
Trade Area # of Households:
5,154
Trade Area: Percentage with University Degree:
18.60%
---
The City of Orillia's Main Street Community is full of charming historic buildings and is known for its vibrant culture and award-winning festivals and events. The community is nestled on the waterfront of Lake Simcoe providing a unique opportunity to live, work and play here. The waterfront is busy with boats, canoes and kayaks all summer long and can be seen full of ice rinks and fishing huts all winter long. The main street features a variety of retail stores, restaurants, culture and entertainment establishments coming together to create a vibrant community anyone would want to spend time in.

The My Main Street Local Business Accelerator Program recognizes the impact the COVID-19 pandemic had on main streets and is working to revitalize these main streets by providing various supports to new and existing brick and mortar small businesses. Business owners interested in learning more are encouraged to reach out to their community's Main Street Ambassador for more information.
---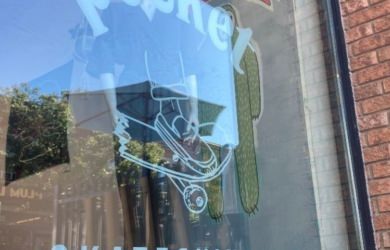 Photo Source: Orillia Matters, Photo Credit: Sam Gillett From the outside, skate cul…