Stratford interior decorating shop Wills and Prior gets exterior support from My Main Street
---
---
In Spring 2022, Wills and Prior moved into its new location on Ontario Street, the commercial heart of Stratford. The décor shop's new space took months to renovate, a project that owners Sarah Smithers and partner David Gilhooly balanced with their life as new parents. It was double the size of the location they'd been in for five years and offered a new level of exposure so every design element in the shop was meticulously planned – except, of course, its exterior signage.
"That was the thing we had yet to take on when we opened the new store," says Smithers. "We had literally just put our old sign over the door to get open."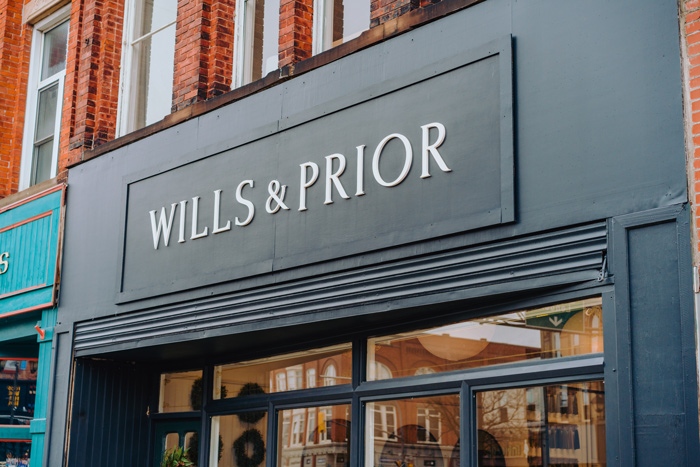 Photo by: David Simon, Sandbox Photovideo
Smithers and Gilhooy understand the importance of aesthetics. Smithers' background is in public relations and marketing, something the shop's social media savvy reflects. Gilhooy is a talented carpenter with a flair for design. But they knew a successful marriage between their aesthetics and the architectural spirit of the building they'd bought would require resources and energy that they'd already expended on the interior. Luckily, they were on the verge of an opportunity that would give them some support.
A week after opening, the pair was introduced to Oonagh Vaucrosson, My Main Street Ambassador for the My Main Street Local Business Accelerator program in Stratford. She told the Wills and Prior owners about the program, which aims to revitalize business communities through hands-on support and is funded with a $23.25-million Government of Canada investment through the Federal Economic Development Agency for Southern Ontario (FedDev Ontario) and delivered by the Economic Developers Council of Ontario (EDCO).
Smithers' interest was piqued when she heard about the $10,000 non-repayable contribution. "We found out that there was opportunity to help with the façade and actual renovation costs for the exterior of the storefront," she says. "It was great timing."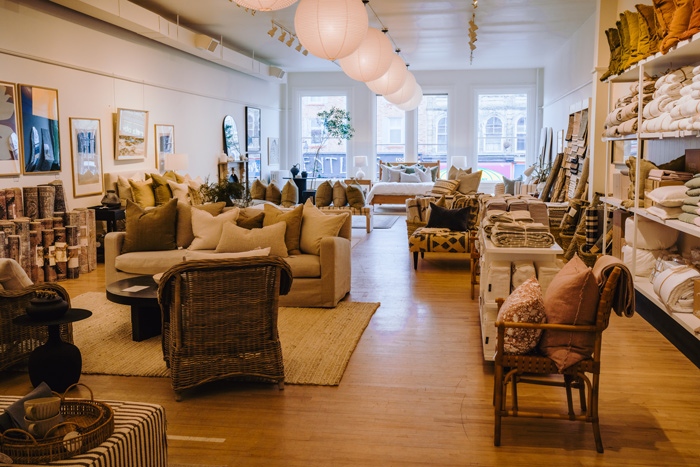 Photo by: David Simon, Sandbox Photovideo
Like many businesses, Wills and Prior had devoted a lot of time during the pandemic investing in its digital presence. "Our website served us very well through the lockdowns," she says. But with a growing appetite for in-person shopping and increased foot traffic as tourism returns to Stratford, Smithers saw improving the façade as a chance to bring more customers through the door, especially since the location they were moving into had sat vacant for nearly 10 years before they took it over.
My Main Street's in-depth market research on the demographics, interests and social media use in Stratford showed that the businesses target market prefers to make their final purchase in-store versus online. They also saw in the market research that their target group enjoys shopping for home furnishings and trusts small businesses, prompting them to include their tagline "Goods for the home. Gifts for your friends." to the front signage.
My Main Street Ambassador Vaucrosson says Smithers and Gilhooly were very clear about their vision from the moment they sat down. They also had a plan for how to use the façade improvement as a marketing opportunity, a decision driven by their market research which showed their target group indexed high in following local businesses on social media like Facebook and Youtube. "They did different sketches about how it should look, where the equipment would come from and, because they have a strong Instagram following, how they would give their followers a step-by-step look at the improvements to the front of the building," says Vaucrosson. "It was wonderful to see that take shape."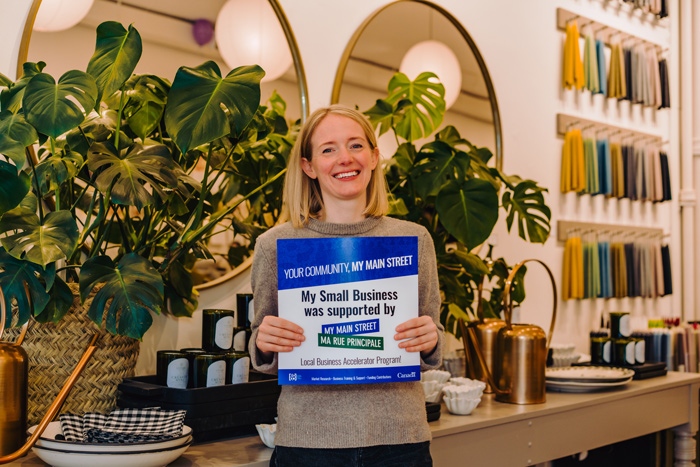 Photo by: David Simon, Sandbox Photovideo (Sarah Smithers)
As of Winter 2023, Wills and Prior had finished what Smithers calls "phase one" of the façade redesign. "As soon as we finished the first adjustments to the signs, the door, and the paint, it was amazing to me how many people I had come into the store and ask: oh, are you new?" says Smithers. "It was sort of shocking to me, after five years on Wellington, how many people didn't even know that street existed – the new façade really helped to gain recognition among visitors (that) there is a new business here."
About My Main Street
My Main Street is a $23.25-million Government of Canada investment through the Federal Economic Development Agency for Southern Ontario (FedDev Ontario) to support the recovery and revitalization of main streets and local businesses in southern Ontario. The Canadian Urban Institute and the Economic Developers Council of Ontario have partnered to deliver My Main Street through two program streams. Learn more at www.mymainstreet.ca.
About FedDev Ontario
For 13 years, the Government of Canada, through FedDev Ontario, has worked to advance and diversify the southern Ontario economy through funding opportunities and business services that support innovation, growth and job creation in Canada's most populous region. The Agency has delivered impressive results, which can be seen in southern Ontario businesses that are creating innovative technologies, improving productivity, growing revenues, creating jobs, and in the economic advancement of communities across the region. Learn more about the impacts the Agency is having in southern Ontario by exploring our pivotal projects, our Southern Ontario Spotlight, and FedDev Ontario's Twitter, Facebook, Instagram and LinkedIn.