The Cornerstone Pilates finds new form with help from My Main Street
---
---
When Jocelyne Pelchat was approached by Jessica Kohek, the My Main Street Ambassador with the Local Business Accelerator Program in Burlington, she learned that through the My Main Street program, she could receive $10,000 in funding. This funding would be essential in supporting The Cornerstone Pilates with buying back exercise equipment, such as a Pilates Reformer, that the company originally had to sell during the pandemic.
The My Main Street program, which aims to revitalize business communities through hands-on support, is funded with a $23.25-million Government of Canada investment through the Federal Economic Development Agency for Southern Ontario (FedDev Ontario) and delivered by the Economic Developers Council of Ontario (EDCO).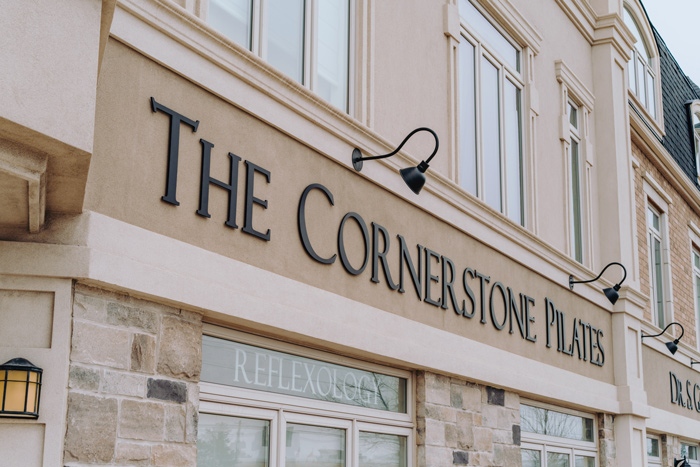 Photo by: David Simon, Sandbox Photovideo
Pelchat was hesitant to suggest buying the exercise equipment because she assumed it would be well out of the scope of the funding, but a conversation with her My Main Street ambassador helped her realize she could apply the funding to restock her equipment. She bought a Reformer machine and invested in wedges, a cushion that would allow her to do more restorative classes, leading to an increase in income.
For Pelchat, that first step helped change the course of her business. Since starting five years ago, Pelchat has run on instinct. When she was looking for a place to move her business after outgrowing her initial space, she picked a building with beautiful windows. "Not a proper way to do it," she says with a laugh. "I was like, 'Ooh, nice natural light, I like this space, it's great,' but I had no idea who my market was."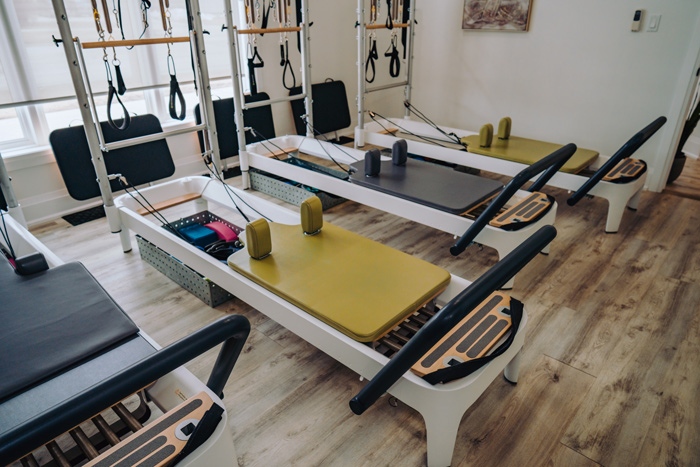 Photo by: David Simon, Sandbox Photovideo
Through My Main Street's in-depth market research on the demographics, interests and social media use in her target market of Burlington, Pelchat felt empowered for the first time about exactly who her potential clients were. "I'm posting all these things on Instagram and they don't even look on Instagram," she says. "It was a little bit of information that was very useful because I realized I needed to approach this differently."
The market research showed high use of Facebook and YouTube in the area which allowed Pelchat to refocus her efforts. It also showed local residents are very interested in learning about products and services, coupons, and discounts. Pelchat does a monthly newsletter to connect with her subscribers and let them know about services and upcoming studio news, something she prides herself on.
Like all businesses, the past few years have been a rollercoaster. But not enough for Pelchat to walk away from the business. Since stepping out of the corporate world to focus on pilates and more specifically the mind-body connection through movement, Pelchat has kept the business in motion always asking "how can we change, how can we push forward? What can we do to stay afloat?"
"Then you try and some things don't work so you just keep trying," says Pelchat.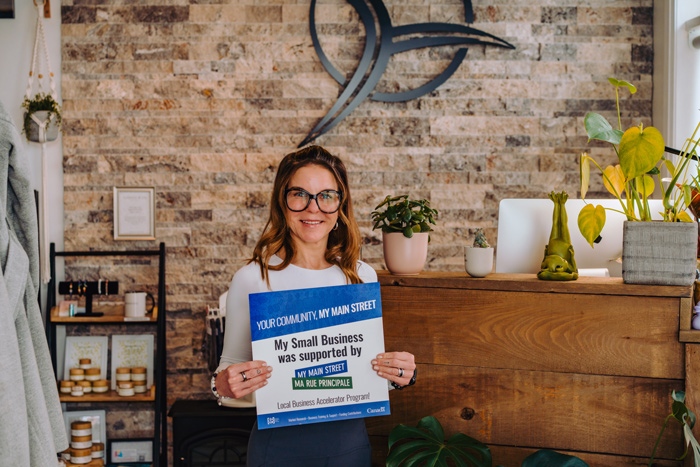 Photo by: David Simon, Sandbox Photovideo (Jocelyne Pelchat)
But with clarity surrounding her potential clientele and the equipment to bring the studio back to full usage, Pelchat feels a new sense of confidence. "Jessica was my cheerleader, not just an Ambassador... she pushed me," says Pelchat. "She was instrumental in helping me make those difficult steps that are out of character for me and actually asking for help."
About My Main Street
My Main Street is a $23.25-million Government of Canada investment through the Federal Economic Development Agency for Southern Ontario to support the recovery and revitalization of main streets and local businesses in southern Ontario. The Canadian Urban Institute and the Economic Developers Council of Ontario have partnered to deliver My Main Street through two program streams. Learn more at www.mymainstreet.ca.
About FedDev Ontario
For 13 years, the Government of Canada, through FedDev Ontario, has worked to advance and diversify the southern Ontario economy through funding opportunities and business services that support innovation, growth and job creation in Canada's most populous region. The Agency has delivered impressive results, which can be seen in southern Ontario businesses that are creating innovative technologies, improving productivity, growing revenues, creating jobs, and in the economic advancement of communities across the region. Learn more about the impacts the Agency is having in southern Ontario by exploring our pivotal projects, our Southern Ontario Spotlight, and FedDev Ontario's Twitter, Facebook, Instagram and LinkedIn.